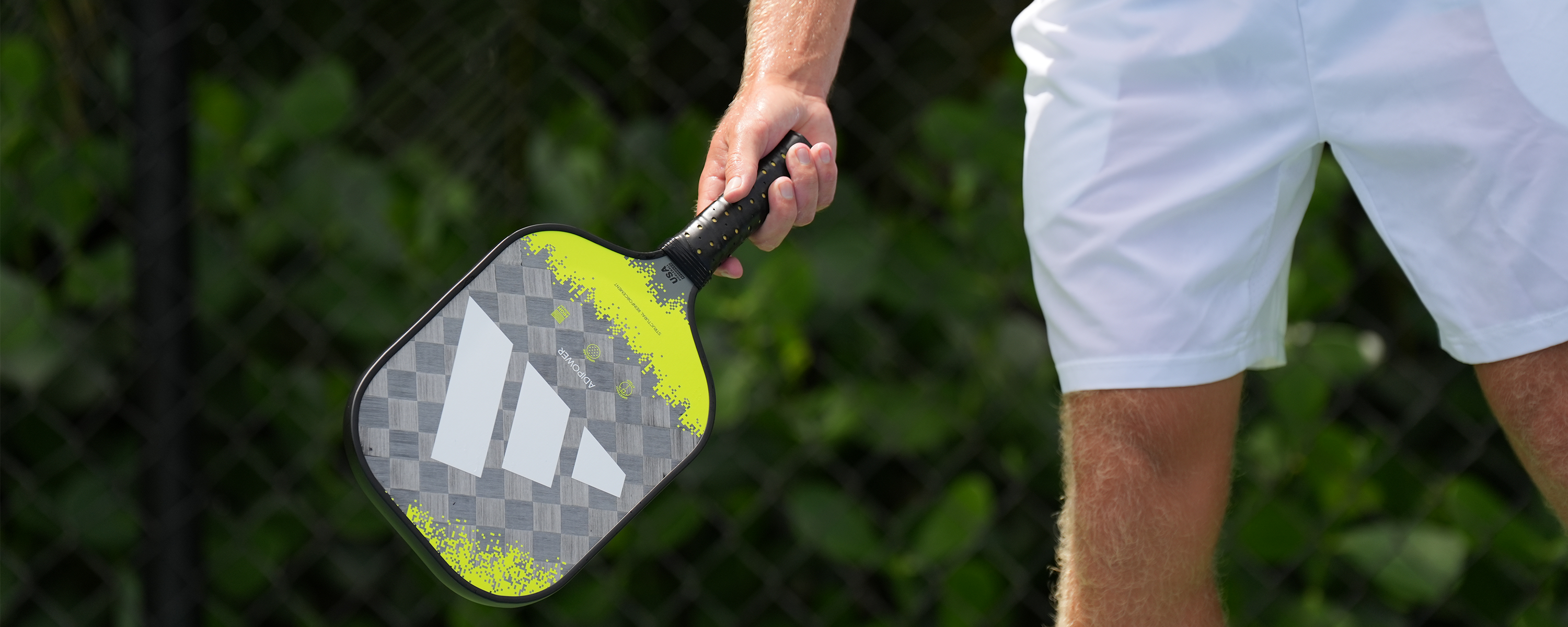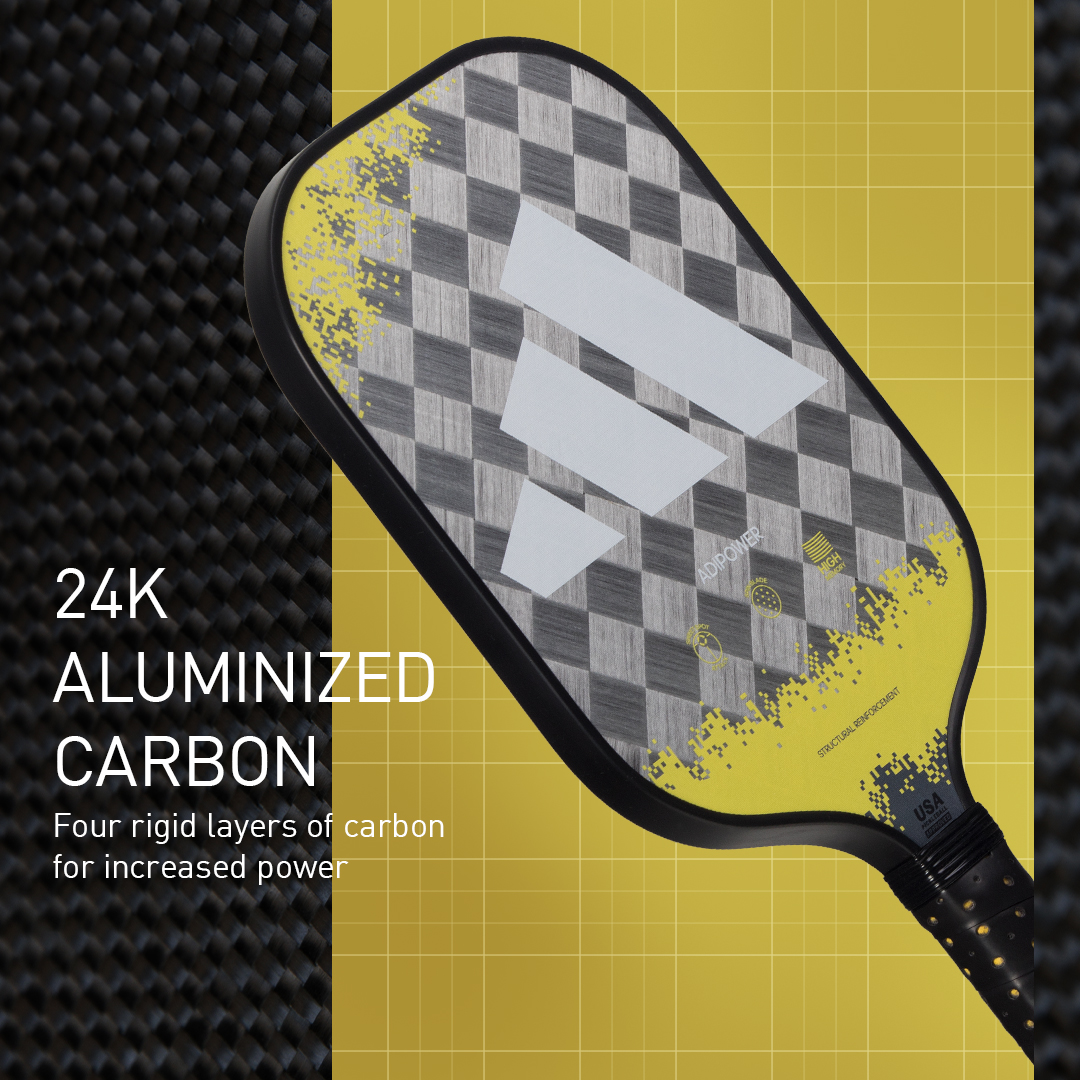 Designed for advanced to professional players, this paddle delivers not only exceptional power but also stability, thanks to the 24K aluminized carbon hitting surface and carbon fiber reinforcement preventing twisting while guaranteeing maximum power in every shot.
Featuring a High Density Polypropylene 14mm thick core, and an 11.5" x 7.5" elongated hitting surface along with a high sweet spot for explosive drives, serves, and overhead slams. The perfect blend for power and precision.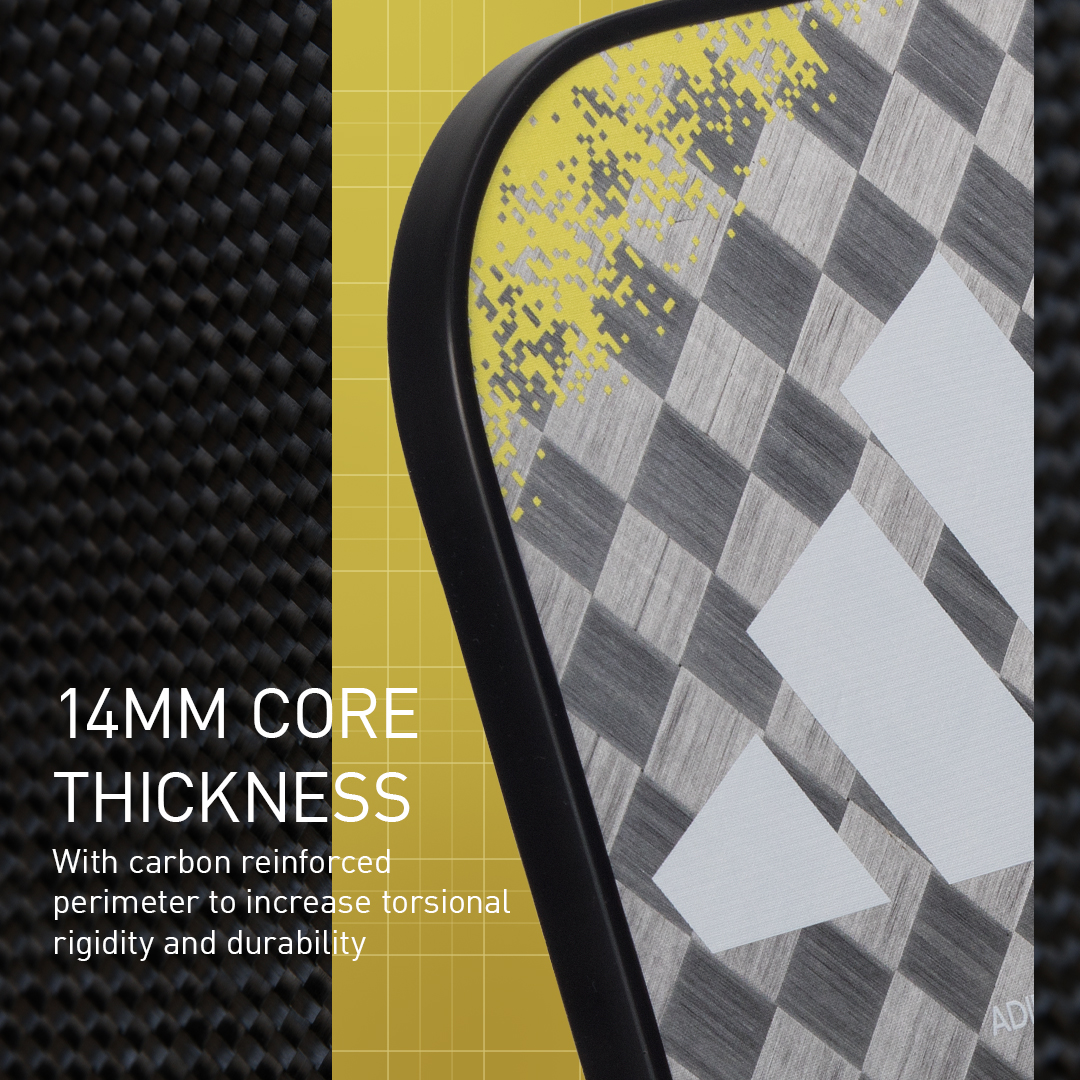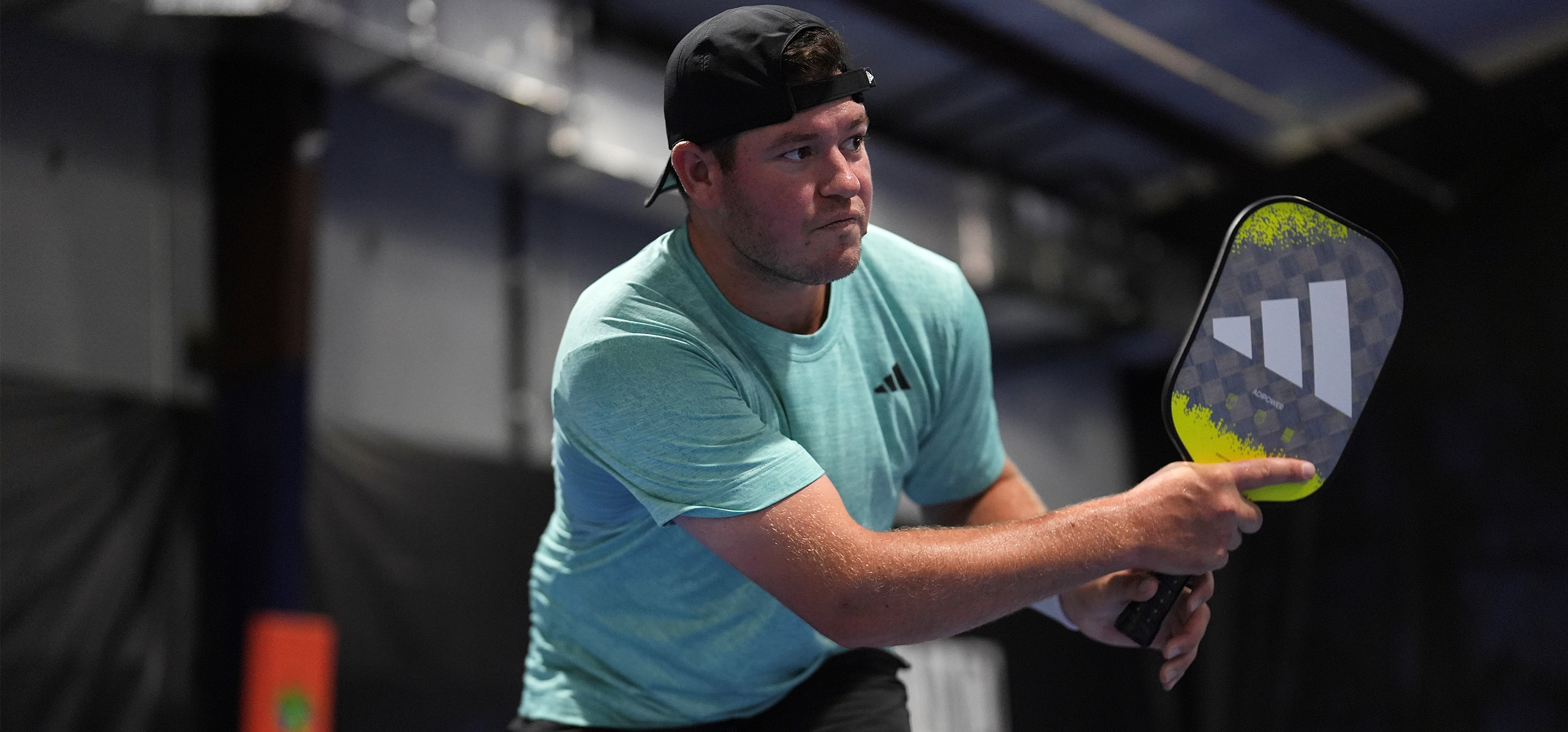 Professional Pickleball Player, Rafa Hewett.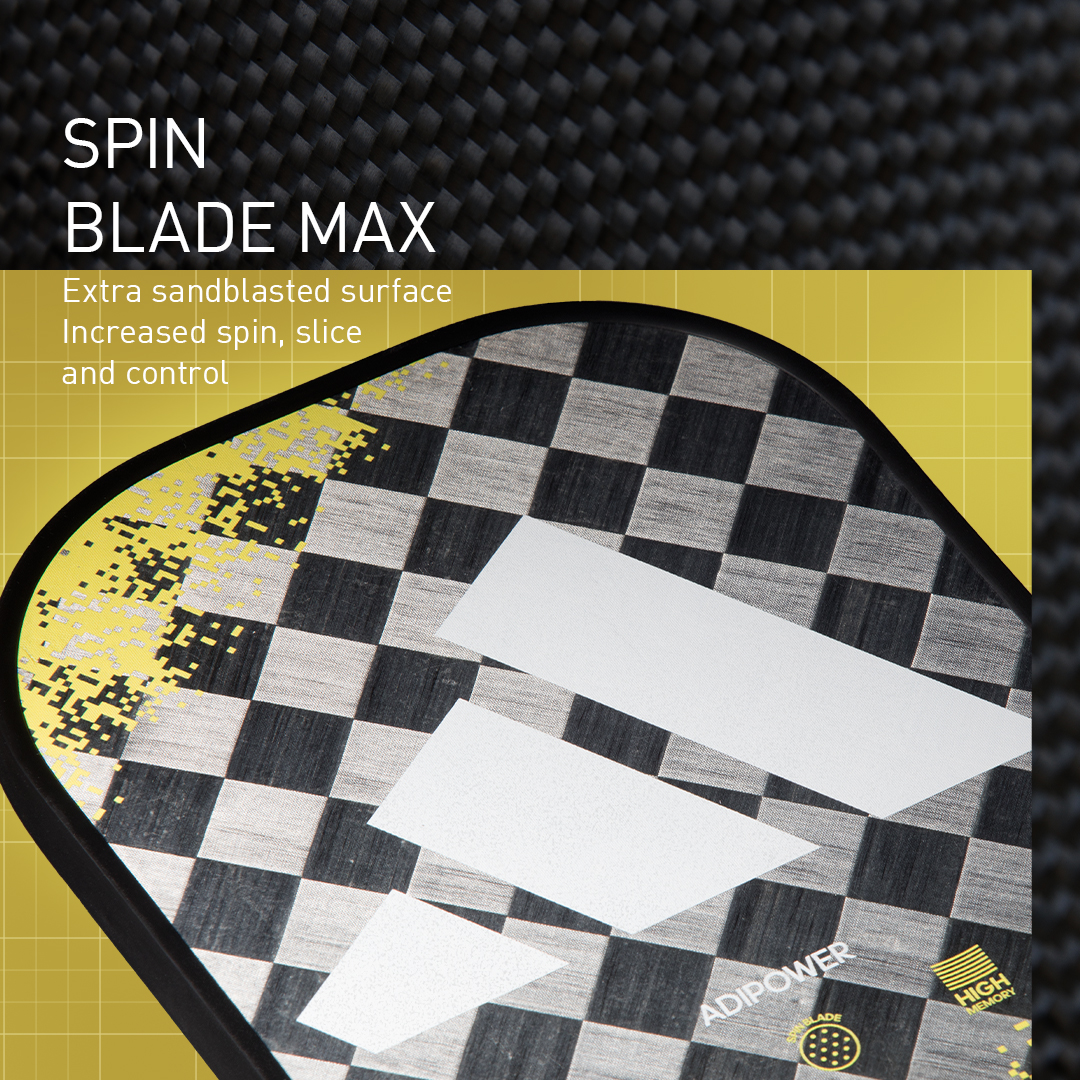 Coated in our Spin Blade Max texture, this paddle returns energy to the ball for added pop while allowing the ability for tricky spinning cut shots in your game.
The 5" handle is wrapped in a Perforated Cushion grip allowing you to reload quickly when your opponent tries to counter your powerful play with technical dink offs. The perfect feel for your two-handed swings.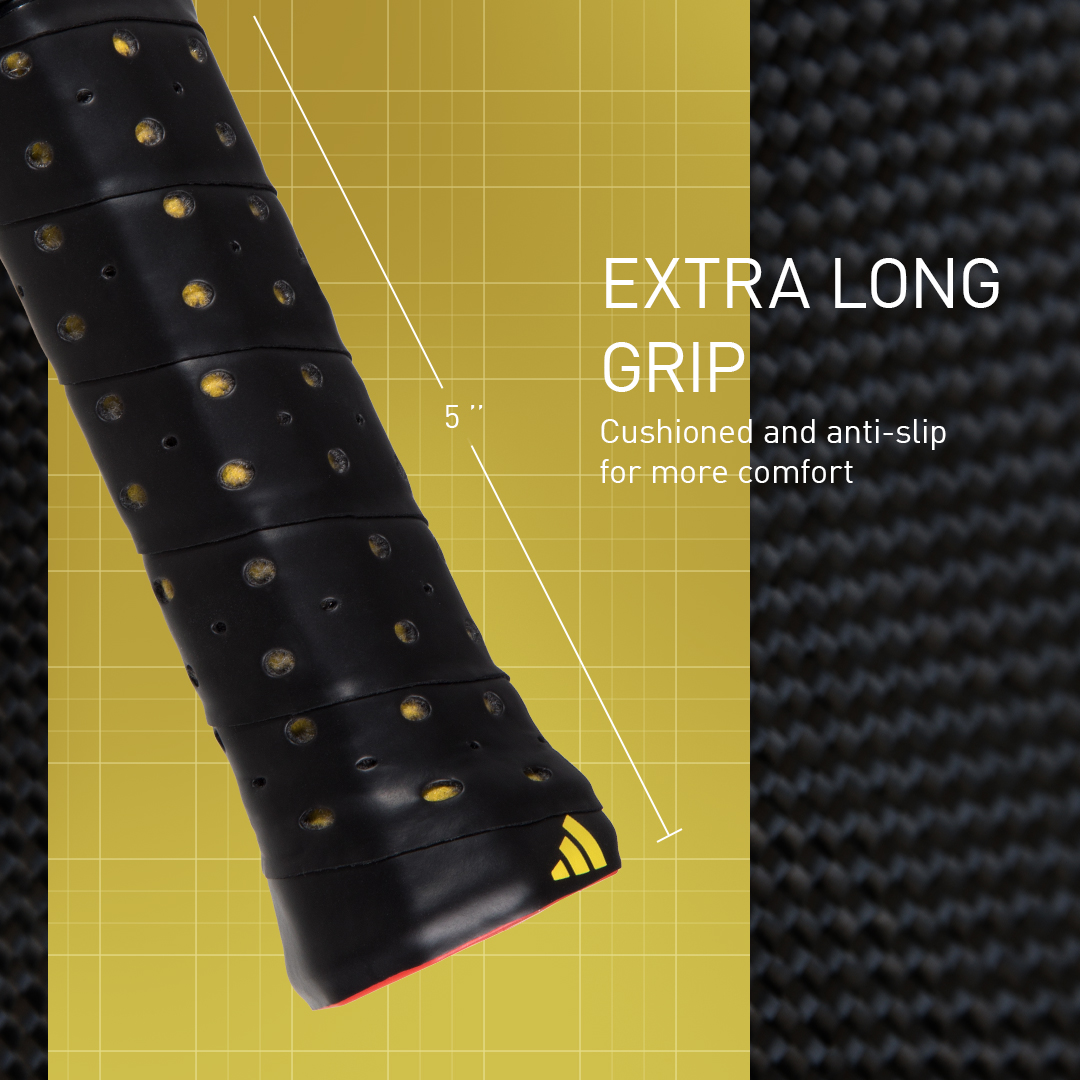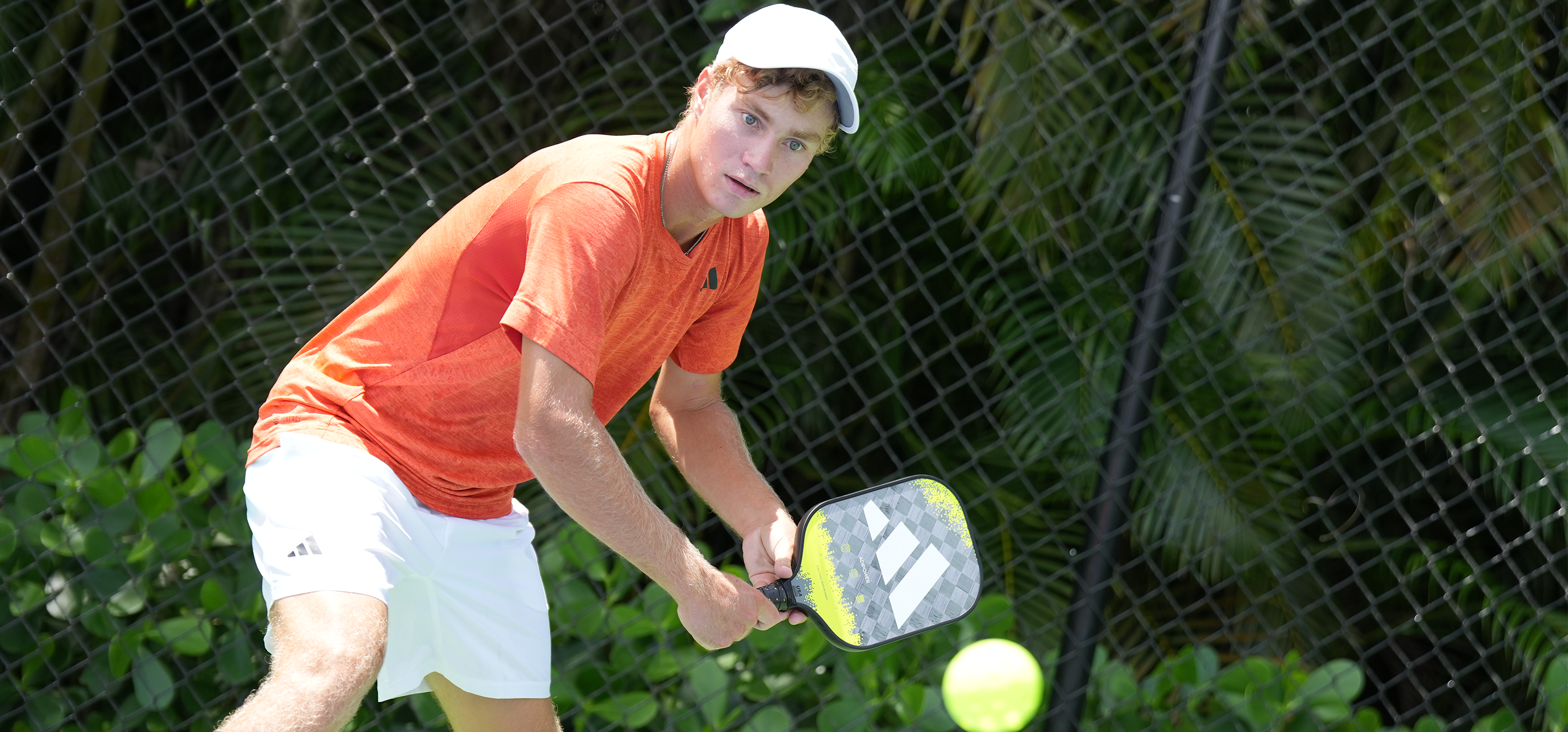 Professional Pickleball Player, William Sobek.
Play like a pro and grab your own ADIPOWER ATTK Paddle today!
LEARN ABOUT MORE OF OUR POPULAR PADDLES